Authentic Belizean Cuisine is what comes to mind when one hears – El Fogon! This restaurant is known for serving up rich local food that is packed with flavors typical of homemade Belizean food. The Ambergris Today staff has been invited to indulge in the deliciousness of all the good food they serve for both lunch and dinner. (Click Here to read the Lunch Review and Dinner Review)
This time the Angels came back to El Fogon Restaurant as we were invited to check out yet another new section to the business – El Fogon Café. That's right a café, where only the best tasting coffee and treats are served! Dorian's Angels got the opportunity to check out what El Fogon Café has to offer since it has been creating quite a buzz with island residents who can't seem to get enough of all the goodness served at the café.
Owners Luis and Olive Dominguez made sure that El Fogon Café's server Leonel Lopez hooked us up with only the best in coffee and tea. Angel Perlita is a tea lover and she was ecstatic when she saw the wide assortment of teas. Green Tea, Jasmine Tea, Orange Tea, Peppermint Tea, Raspberry Tea, Chamomile Tea, Lemon Tea and Ginger Tea. These are only a few of the many flavors offered either hot or cold.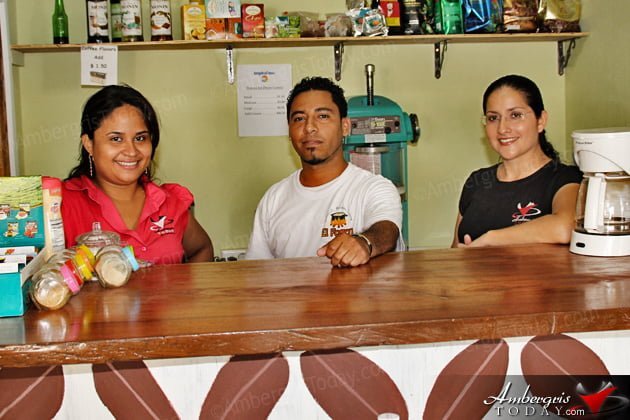 Angel Sofie, Leonel and Angel Perlita
Are you a coffee lover? Well you're in for a treat as El Fogon Café has the very best in coffee from all over the Americas. They have Espresso (Single or double), Café Latte, Café Mocha, Cappuccino, macchiato and of course iced coffee and frappuccino. Do you like flavored coffee? Just ask them to add a little flavor to your cup of joe and you can enjoy delicious flavors such as white chocolate, spicy chocolate, peppermint, Toasted marshmallows or pumpkin spice, to name a few.
Angel Perlita enjoyed an ice cold Honey Apple Tea while Angel Sofie had a delicious Frappuccino (one shot espresso, cold milk blended on ice and topped with whipped cream, chocolate syrup and sprinkles). You can enjoy your drinks at the café that has indoor and outdoor seating; or have your order to go!
Coming soon to El Fogon Café are delicious mouthwatering authentic Belizean treats! Be sure to drop by and enjoy their delicious beverages and don't forget to tell them Dorian's Angels sent you!
Cappuccino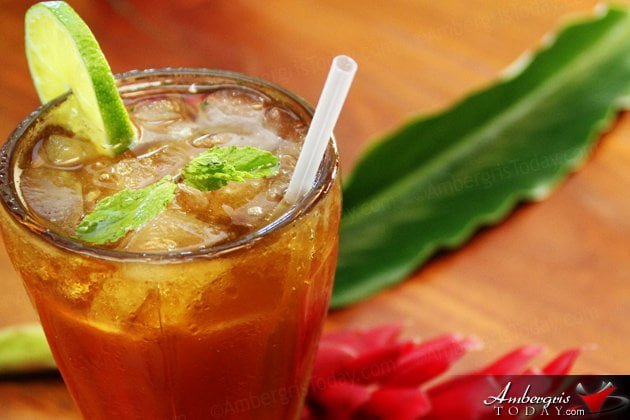 Honey Apple Iced Tea
Frappuccino