The vibrant and colorful culture of the Garinagu of Belize was on display all around the country as Garifuna Settlement Day was observed on Monday, November 19, 2012, that made for a long holiday weekend of celebration.
The Garinagu community of San Pedro was nothing shy of showing off their rich culture, especially when it came to the drumming and dancing. Activities surrounding the day of celebration started as early as last week Tuesday with awareness activities like guest spots on the Good Morning San Pedro Morning Show, cultural and food exhibits at Central Park, visits to the primary school and Jankunu street dancing around town.
The major social event was held at Central Park on the eve of Garifuna Settlement Day where, along with the help of the San Pedro House of Culture, the Garinagu held celebratory drumming and dancing performances that lead to the traditional Yurumei which is the reenactment of the Garinagu's arrival to Belize at 5:30a.m. on Monday, November 19, 2012.
Here are the highlights of this year's Garifuna Settlement Day celebrations in San Pedro, Ambergris Caye:
Yurumei (Reenactment of Garinagu arrival to Belize)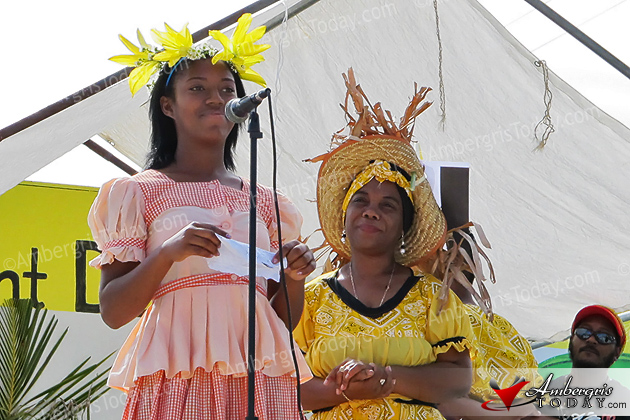 Miss San Pedro Garifuna – Kaysha Martin
San Pedro RC School Garifuna Cultural Exhibit