Our beautiful island of San Pedro celebrated its 28th Anniversary of Township on Tuesday, November 27, 2012, and in its honor the San Pedro Town Council put together a small show with school children.
Mayor Daniel Guerrero officially welcomed all those present at the Central Park to the Township ceremony in a short yet meaningful speech. Following his address was guest speaker Mr. Angel Nuñez who gave a brief history as to how San Pedro went about getting its Township status.
Students from various schools delighted those in attendance with songs, poems, dances and other energetic performances. Happy Township Day to all!!
San Pedro Pre-School
Brighter Tomorrow Pre-School
Isla Bonita Elementary School Majorettes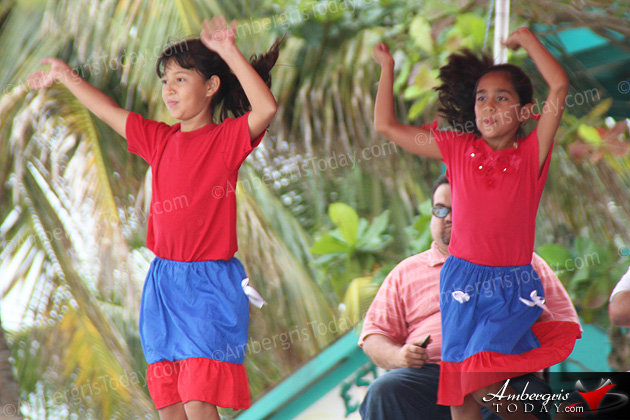 Ambergris Caye Elementary School
As promised at the Honor's Banquet, SP Mayor Daniel Guerrero personally delivered the $2,500 check awarded to Mr. Gilberto "Chico" Gomez for all his hard work and dedication as the first Mayor of San Pedro Town.