Thursday, February 28, 2013- The impressive increase of arrivals into Belize in the year 2012 has continued into the start of 2013. January numbers are in, and overnight tourists have increased by a remarkable 17.2% compared to last year's stats. A total of 28,431 overnight tourists were recorded in the first month of this year- an increase of 4,168 compared to January 2012.
Arrivals at the Phillip Goldson International Airport were up as well, showing 7.6% higher than last year's January arrivals. Our records show that 19,965 passengers disembarked at the PGIA in the last month, making it 1,407 more than January 2012.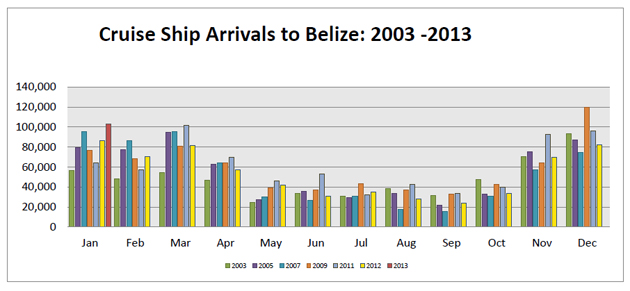 Cruise arrivals are up by a whopping 19.4% for this year's January, compared to January 2012. The year started with off with 102,871 tourist arrivals via cruise, an increase of 16,743 from last year's January.