The San Pedro International Costa Maya Festival did it once again for San Pedro, Ambergris Caye and Belize; it managed to jam-pack the island with visitors from around the nation and around the world. Its popularity has become synonymous with a party weekend at the island for many Belizeans and a full line up of fantastic performances at the festival grounds.
The San Pedro International Costa Maya Festival kicked off of August 1, 2013, with the Reina de la Costa Maya Pageant in which Miss Belize Destinee Arnold brought the crown back home after six years. The pageant always brings much hype and attention to the festival with the participation of eight gorgeous beauty contestants from around the Latin American region.
The second night of the festivities saw the participation of international performers that included the Ballet Folklorico de Quintan Roo. that conducted the traditional flag dance, the always energetic dance presentations by Grupo Crash with their mix of cultural and modern dances and comedic show of Juan Manuel, both from our neighboring El Salvador.
Grupo Crash from El Salvador
The country of Guatemala had representation from the Paradise Reggae Band that added cool vibes to the festival and had everybody asking for more. Adding to the celebration of music was the highlight performer of the evening, Miami-based DJ ZOG who pumped up the crowd with high energy mixes and crowd-pleasing entertainment. He had the crowd jumping, fist pumping, waving and jumping on stage in celebration.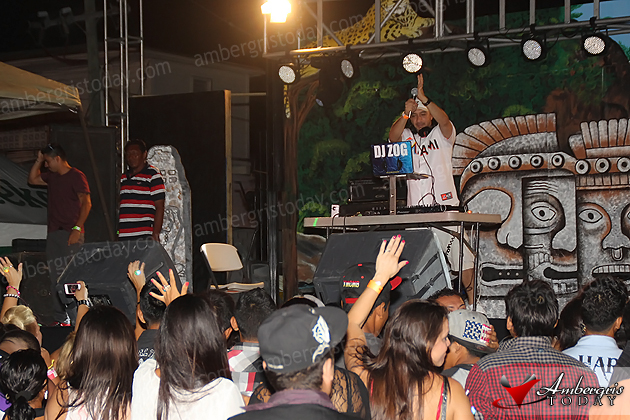 DJ ZOG pumped up the crowd with high energy mixes
The third day of festivities proved to be the most well attended evening as hundreds flocked to the grounds to celebrate with the music of Mexican superstars Los Yonics. The popular band got everybody off their seats and singing and dancing to their popular hit songs. Prior to the highlight concert by Los Yonics, performances of the evening included that of the Mad Skill Dancers, Grupo Crash, comedian/imitator Juan Manuel, Super Estrellas mariachi family from Corozal and Belizean artist Tanya Carter.
Belizean Artist Tanya Carter
With another successful year under its belt, the Costa Maya Festival looks forward into going into new avenues of entertainment and shows as it moves into its 23rd year. The festival has proved to bring a lot of revenue to the island as thousands book out the island for a weekend of celebration and relaxation.
Los Yonics in Concert
Ballet Folklorico de Quintana Roo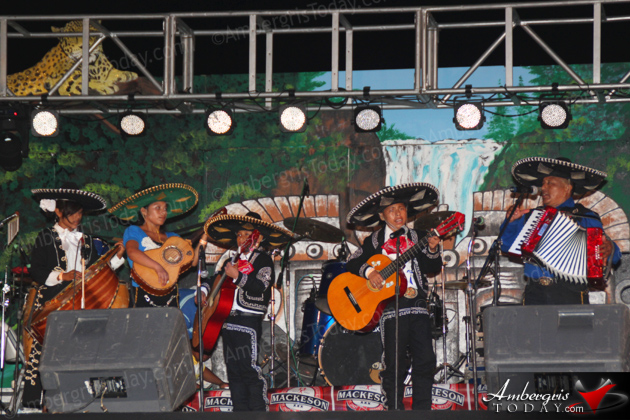 Super Estrellas mariachi family from Corozal