The 2018 Garifuna Music Awards was held on Saturday, April 7, 2018 at Maestros Caterers in the Bronx, New York. At the prestigious Awards show, Belize's very own Delvin "Pen" Cayetano received the Garifuna Music Lifetime Achievement Award.
Garifuna Living Legend Pen Cayetano, is a painter, singer, songwriter, percussionist and guitarist. He is the leading cultural revivalist and ambassador for the Garinagu. He is a self-taught painter and musician and mostly inspired by his Garifuna heritage. His task is to conserve the culture and give a consciousness to the people and the youth.
 
Pen is recognized as the creator of the Punta Rock, the first contemporary Garifuna Rhythm. Pen studied the traditional songs and started to write his own songs, learned to play the Garifuna drums, and discovered how to use different sizes of turtle shells as a percussion instrument and added the electric guitar. He quickened the traditional Punta rhythm, and coined the term "Punta Rock."
In 1979, he founded the Turtle Shell Band with Mohobob Flores and Myme Martinez, Faltas, Nolberto, Bernard Higgins and Peter "Jeep" Lewis at his Art Studio on 5 Moho Road. One of Pen's songs, "Uwala Busiganu" which translates into "Let There Be No Shame," became a sort of anthem for Garifuna pride. The songs were written mostly in the Garifuna language talking about the history, calling for pride and awareness of the culture and not losing it.   Various bands all over Belize and Honduras started to pick up the Punta Rock sound and from then on the music took a life of its own.
 
In 1981 the Turtle Shell Band was invited to Radio Belize to record in Belize's only recording studio at the time. The Beginning became the first Punta Rock album recorded.  The Turtle Shell Band took the Punta Rock out of Belize and spread the message across the Caribbean, Mexico and the USA. They gained International recognition in 1983 and 1986 at the New Orleans Jazz Festival.
 
In 2013 The Governor General of Belize, Sir Collville Young, appointed Pen Cayetano a Member of the Most Excellent Order of the British Empire (MBE) for his wonderful and numerous contributions to music and art, on behalf of Her Majesty Queen Elizabeth II.
Mr. Cayetano was happy to receive his award at the Garifuna Music Awards and was a performing artist at the event as well. Congratulations to Mr. Pen Cayetano on a well-deserved recognition.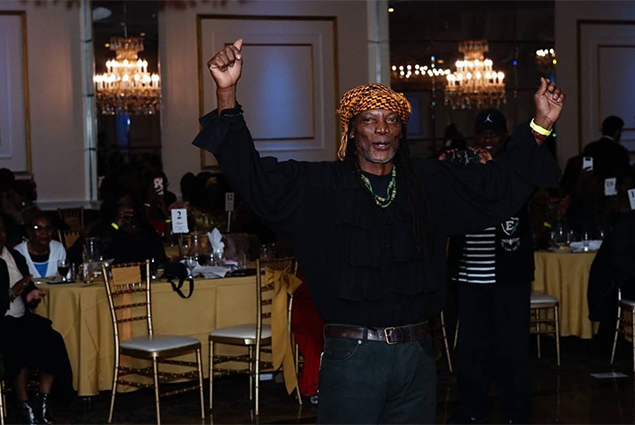 News Source: Garifuna Afro-Latino Entertainment, LLC