Having taken up running for health and fun with his family for just a little under a month now, 10-year-old Dylan Guerrero took the initiative to participate in Ian Gordon's King Lion 5K Birthday Run that took place today, Tuesday, June 15, 2021, in San Pedro, Ambergris Caye.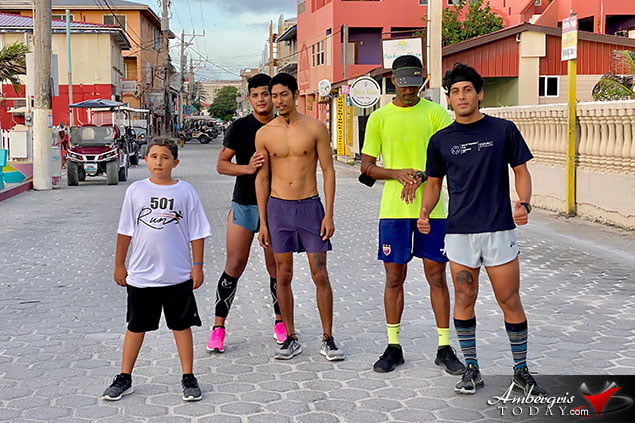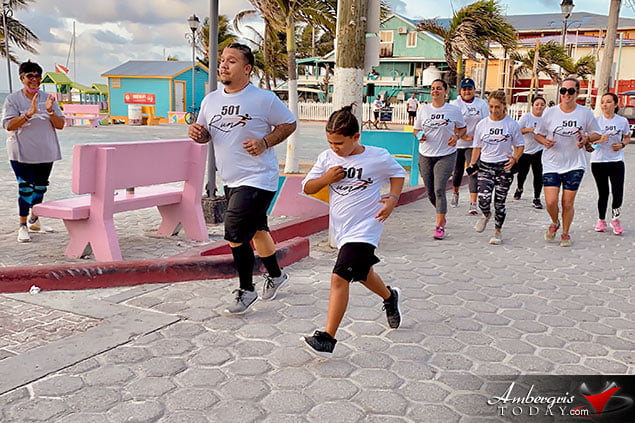 Motivated by his family and inspired by Ian's accomplished marathon runs around the country, Dylan was excited to participate in his first race. He was not racing against others, but racing for  self-motivation. Dylan was up by 4a.m. ready for the race that took place at 6a.m. Ian applauded young Dylan's sprit and drive for personal best, icing on the cake for this birthday.
A future marathon runner, maybe; or simply the start of a healthy lifestyle for Dylan. All he knows is that he is having fun. Dylan was sponsored by Belize Specialists Hospital / Gastroenterology and Endoscopy Center in Belize City and accompanied throughout the race by his father, family and friends of the 501 Run Club, as well as  additional support from triathletes Jordan Santos, Kian Trejo, Kent Bob Gabourel and Eric Donis.
A big congratulations to Dylan Guerrero on his great accomplishment today! We applaud Ian Lion Gordon for promoting sporting events, health and wellness for the island community, and wish him a very Happy Birthday!