Olympic Gold Medalist Simone Biles took to her social media accounts to give her followers a glimpse of her bachelorette party in, San Pedro, Ambergris Caye, Belize, that took place over the weekend. The gymnast posted a picture on Twitter last week Thursday, featuring a "Future Mrs. Owens" sash and balloons spelling out the word bride. In the caption, she wrote, "The one where I'm the bride," adding a touch of humor to the post.
According to her Instagram stories, Simone Biles kicked off the weekend with a "pajama party game night." The athlete reposted a video on her Instagram story Friday of herself and a friend picking up loved ones from the airport in a golf cart. She also shared several pictures of the group enjoying the festivities, which included swimming, sunbathing, and exploring the picturesque locations of Ambergris Caye.
She's giving fans an inside look at her celebration, from her bridal bikinis to an accidental golf cart injury. Biles also wore a few bridal bikinis during her trip; she stayed in theme through the weekend, rocking some all-white swim looks for her celebration.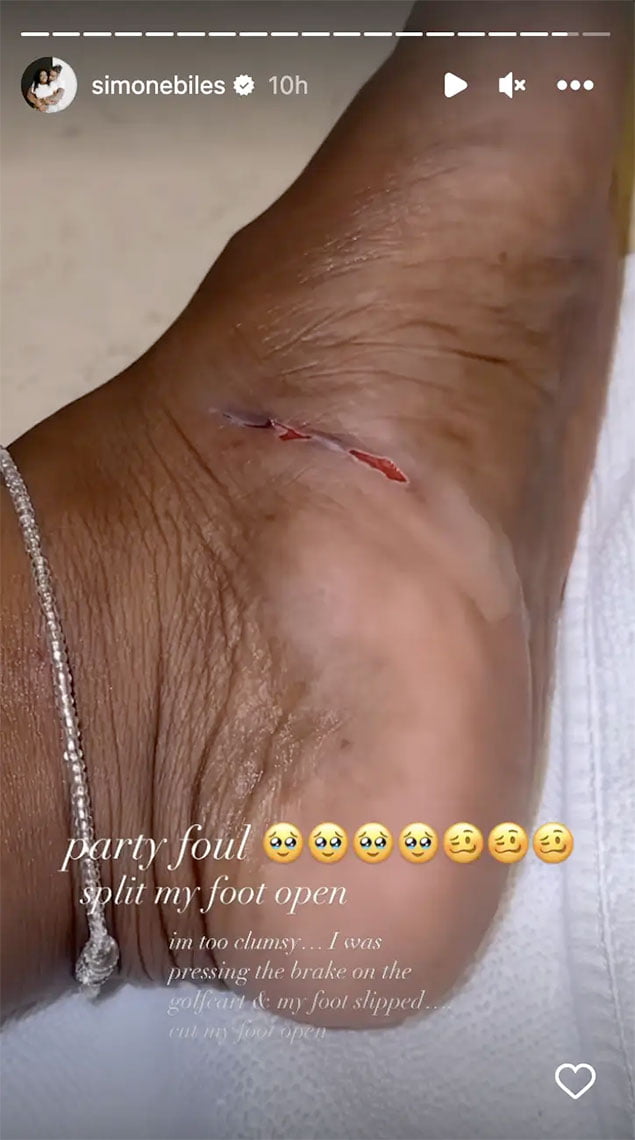 Biles announced her engagement to Jonathan Owens in February 2022, sharing a picture of him proposing to her on Instagram. "THE EASIEST YES!" Biles wrote in the caption. "I can't wait to spend forever & ever with you, you're everything I dreamed of and more! let's get married FIANCÉ." The pair first connected on social media and dated two years before Owens popped the question.