Hey, beach lovers and Belize enthusiasts, we've got some exciting news to share. Ocean Tide Beach Resort has undergone a magnificent transformation, courtesy of the dynamic duo, Kevin and Chelsea Cleveland! Ambergris Today was honored to be part of the grand reopening celebrations, where complimentary margaritas, coco locos, rum punch, and beer flowed freely, setting the stage for an evening filled with great vibes and delectable cuisine.
Kevin and Chelsea (pictured below), the new stewards of this coastal gem, shared that the renovation project was a true labor of love. They immersed themselves in the process alongside the working crew, aiming to infuse a cozier atmosphere into every corner of the resort. The rooms, completely remodeled, now boast new furniture, air conditioning units, and modern appliances.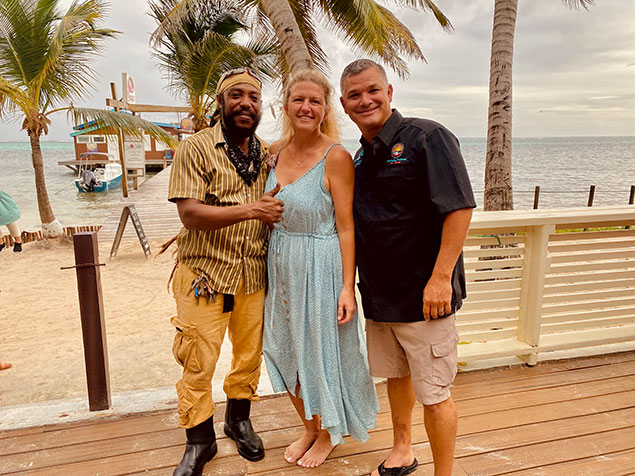 In staying true to the Belizean island vibes, the couple carefully selected furniture crafted from an array of local woods and adorned the spaces with decor created by local artisans. The result? Spacious, comfortable rooms equipped with amenities such as a mini fridge, microwave, smart TVs, and wifi. Despite being a small hotel, Ocean Tide packs a punch with its outdoor pool, a well-stocked bar, and breathtaking views of the off-shore barrier reef.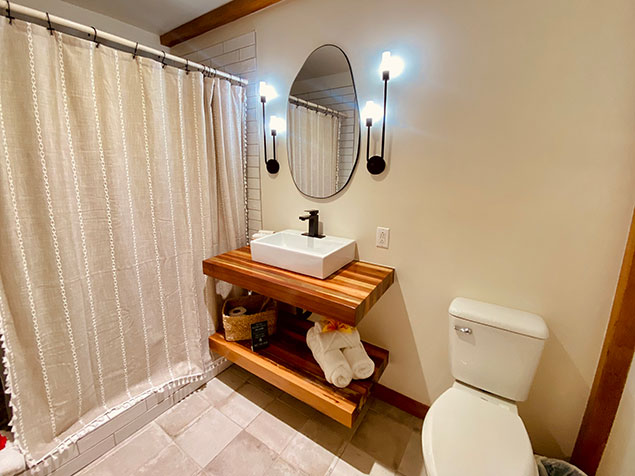 Nestled on the picturesque Ambergris Caye, Ocean Tides offers a unique beachfront experience, complemented by world-class fishing and diving right at your doorstep. Positioned on the most pristine strip of oceanfront property, every room in the hotel treats guests to mesmerizing views of the barrier reef.
Situated on the edge of town yet directly on the beach, this location is an ideal retreat. A plethora of activities awaits nearby, with an abundance of street food and water adventures within walking distance along the beach.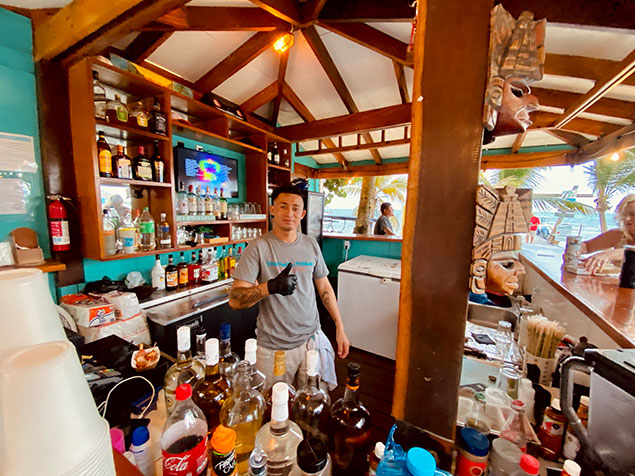 Friendly faces and refreshing drinks at the Lazy Pelican bar located deckside next to the swimming pool
Now, we must mention the weather forecast had hinted at rain, but a few gentle showers didn't dampen the spirits. Friends and invited guests of Kevin and Chelsea gathered to show their support, offering heartfelt wishes for the success of Ocean Tide Beach Resort. Here's to a new chapter for Ocean Tides – may it be filled with elegance, Belizean charm, and countless moments of serenity by the sea.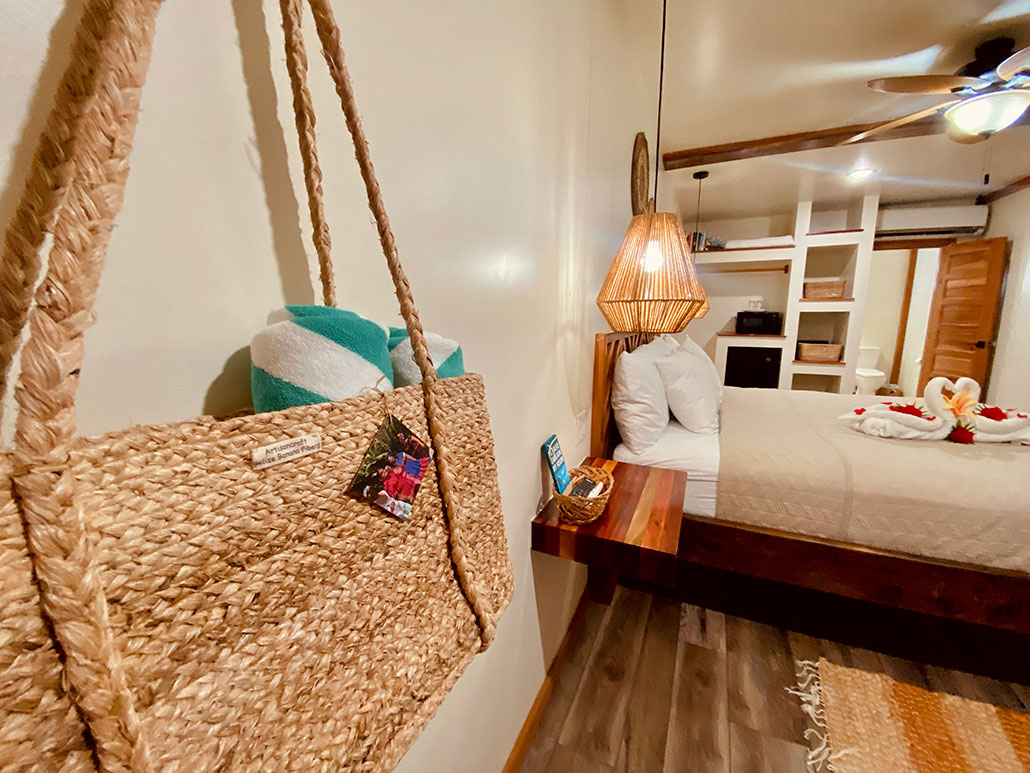 Beach tote bags made from banana fibers by local artisans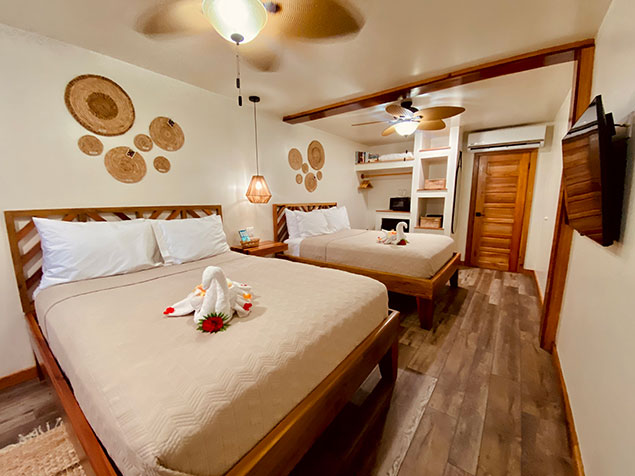 The small hotel boasts 11 rooms with either one king-size bed or two queens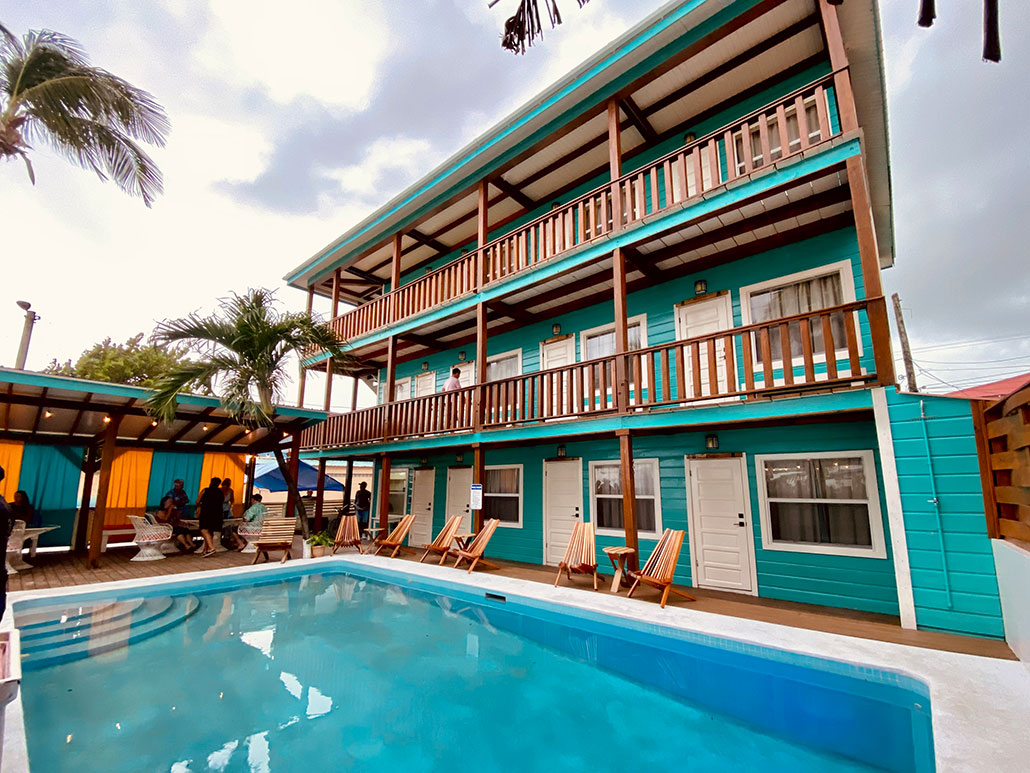 LIve entertainment by Garifuna drummers