I applaud Deputy Mayor Gary Greif for taking the initiative to reach out to his community last week by hosting the first of many Think Tank socials. He invited a small group of community-minded residents, business people, community pushers/leaders so that they could mingle and discuss issues that are affecting the island. His goal was to get people communicating and sharing ideas in finding solutions to problems on the island, creating new initiatives and projects that can boost tourism and life on the island of Ambergris Caye.
With the portfolio of Tourism under his belt, Deputy Mayor Greif, is looking for positive solutions and initiatives that will work to benefit everybody on the island community. The Think Tank is a social gathering in which invited guests can create networks and meet new people, adding to social circles which can only be positive towards obtaining the common goal to promote tourism and business on our Isla Bonita.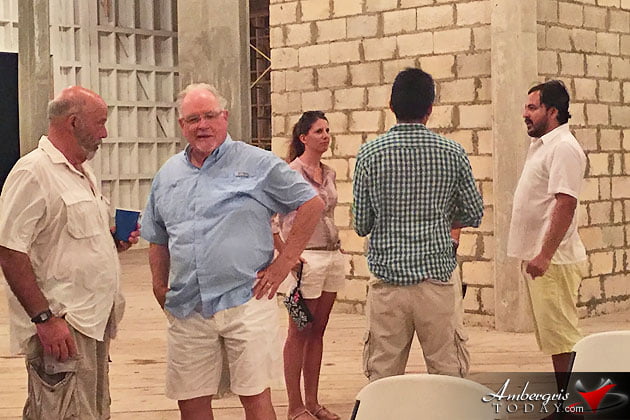 With just a quick briefing by Mr. Greif, invited guests were asked to mingle, chat and discuss amongst each other the topics that were brought forward at the first Think Tank. The Deputy Mayor looked for input in the following areas:
1 How are you handling the sargassum invasion?
2 What are your thoughts on San Pedro Tourism Board?
3 Impacts of social media – negative and positive?
4 Regularization and proper training for service industry
He went around the room talking to everybody present, getting everybody's feedback. In turn, the deputy indicated that he would go over all the issues discussed and would conduct follow-up meetings, chats and even reach out via email to those present so that further discussion can take place to addressed ideas and positive suggestions.
It is a good initiative by Deputy Greif and I encourage him do keep on reaching out to his community. Most councilors don't even take the time to do such things like getting assistance and start motivating the town's leaders, businessmen and eager residents who want change. The Town Council still does not reach out as much as it should, conducts these kinds of meetings or the regular reports that they should present to the community. But a reminder that if you "Talk the Talk, you better Walk the Walk". Hoping for some delivery.
The first Think Tank went well and I believe Deputy Greif gathered much needed information that he can use to his advantage in working with the community, improving on the esthetics and tourism product that is the number one destination in the country. I would suggest to Gary a slight modification in the format of the meeting and allow for group discussions, guest speakers and then move on to social networking to solidify contact, alliances and movement forward on ideas.
I love my Belize, my Isla Bonita, San Pedro, Ambergris Caye, and I am willing to partake in any positive and productive project that will benefit my community. We tend to always gather and do much talking and complaining and less doing. It's great to see the Deputy Mayor's initiative, outside of the Town Council and Area Representative/Minister's wings for pushing forward a positive program. I challenge him to follow up on his contacts made on the first meeting, make more private meetings with people who have shown strong incentives to make a positive change and to keep hosting more Think Tanks whenever needed.
After all the networking and socializing comes the hard work of delivering positive changes to our community. San Pedro has been known to always stand together to work for the general well-being of its community in order for each and everyone to be able to succeed as an individual. We need stronger and bolder leaders who will not fall into the "Politricks" of corruptions. I have seen many good people fall and change because of greed. We need MORE people who CARE and LOVE our Belizean people and country.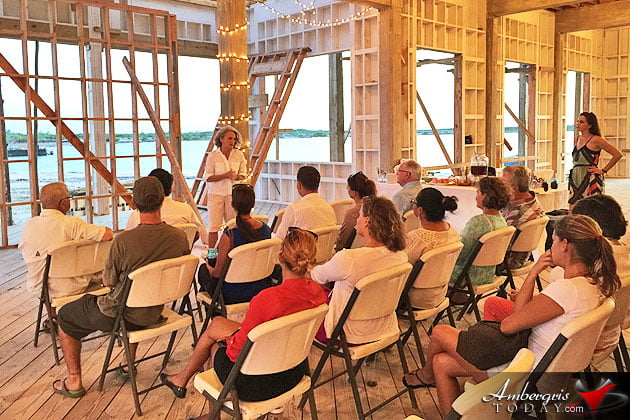 The Think Tank session was held at Mahogany Bay Village, south of San Pedro Town. The hotel, residence, resort and village complex has presented great initiative to support community-minded projects, opening its doors to the public and allowing for their facilities to be used whenever possible for the betterment of the island.
Click here for More Editorial Posts on Ambergris Today Online