This is Linda Sue Dingel, President of Dive Marketing Media Inc., an avid traveler and visitor to Belize. I had the privilege to meet her and become good friends. She loves working with Belizean businesses and promoting our country, particularly the diving aspect of it. One thing that we know of Linda is that she cares very much for the environment and goes above and beyond to promote recycling.
Why should we all be like Linda, you ask? On her last visit to San Pedro, Ambergris Caye, a post on her Facebook page got our attention. Linda is very careful of how much waste she produces on her daily life and she goes as far as returning packaging that can be recycled back home to the USA.
YES! When she travels, she saves all packaging, plastic cups, water bottles, soda cans, to-go containers, including aluminum foil, that cannot be recycled in Belize and packs them to take back home for recycling. "I can't remember exactly the first time I started doing this, but it's not the 1st," commented Linda. "I've done this for years and especially EVERY time I come to Belize. xoxo"
Who does this? Linda does and I am so amazed by her initiatives and actions. We can all learn from Linda and try to emulate her actions towards a cleaner environment and safer planet. Thank You Linda for being an awesome person, a conscious traveler and a great friend to Belize and the World. Hope to see you on your next visit.
Linda's Facebook Post: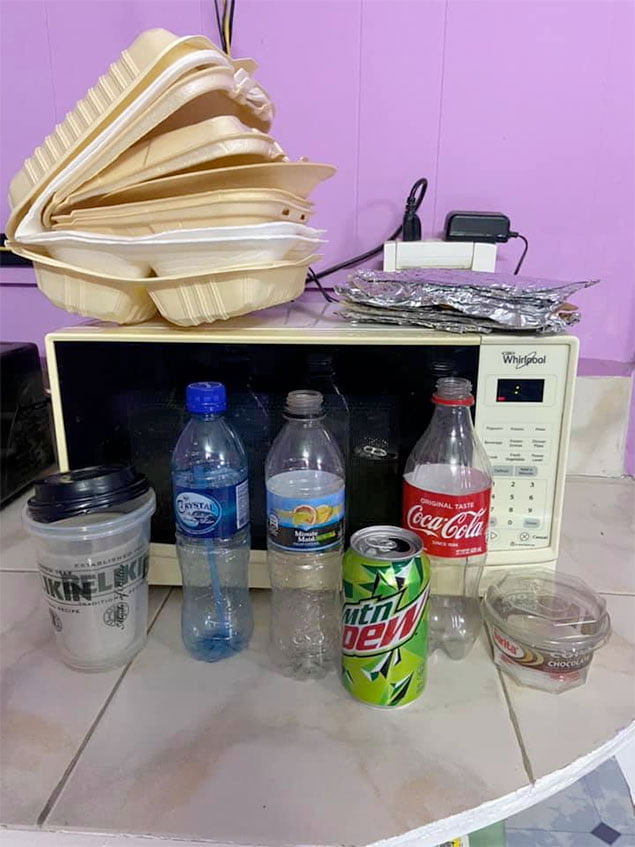 "The hardest part about traveling for me is where to put my trash. In 29 days, this is everything I used and took it home with me to give it the best shot at being recycled. I found out just before I left all yellow containers are biodegradable so only the 2 white styrofoam containers went back to USA. Not bad I think, but I can do better.  #AWAREWeek #AWAREImpact #LocalActionGlobalImpact #SaveTheOcean #DiveAgainstDebris"
Learn More About Linda, Click Here: www.DiveMarketingMedia.com