Last week The San Pedro Town Council had a schedule of events as part of this year's September Celebrations. After holding the Miss San Pedro Pageant and Coronation on the 10th of September, the San Pedro Town Council made sure it involved the island's school children in the traditional education events that are also held countrywide. Here are highlights of these events:
Children's Talent Show:
The Children's Talent Show was held on Wednesday, September 14 at the San Pedro Lions Den. School children from Pre-schools to standard VI students performed skits, poems, dances and much more all dressed in the national colors of Belize – Red, White and Blue.
Spelling Bee Contest:
On Thursday, September 15, the Spelling Bee Competition was held at the Central Park and despite the slight showers the competition went through and winning the competition was Jenessa Sierra of San Pedro RC School. Top three winners were: Jenessa Sierra of SPRC (1st Place), Itzel Kotch of New Horizons (2nd Place) and Daniel Smith of Island Academy (3rd Place).
Social Studies Contest: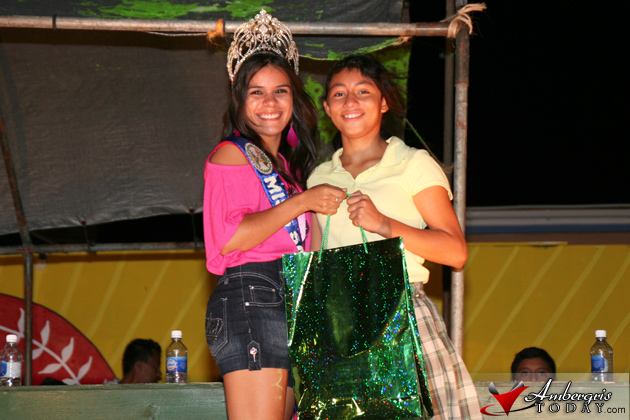 Students from the upper division classes of all schools in San Pedro were quizzed on their knowledge of social studies in Belize on Friday, September 16, 2011, at Central Park. The twelve participants excelled in the first two rounds of competition and it was during the later rounds, when the reserved list of questions were brought out that the challenge began. It was a tough list of reserved questions that the participants had not studied from. Winning the Social Studies competition was Yolanie Sutherland from Ambergris Caye Elementary School (ACES) with Kaisa Reyes of Maestro Reyes School of Knowledge (MRSK) coming in second and Darlee Sabal of San Pedro Roman Catholic Primary School coming in third place.