It rained and it rained and it rained over the weekend in San Pedro and most of the country was also waterlogged as the unexpected start of the rainy season came early. It is usually June that kick starts the rainy season all the way to November (also known as hurricane season), but May (as hot and dry that it was earlier in the month) proved to bring down lots of rain.
What also came with the rain was an early start of the Atlantic Hurricane season. Although very far from the Caribbean, Tropical Storm Alberto was the earliest-forming tropical storm in the Atlantic basin since Ana in 2003, which formed on April 21.
Formation of an early season tropical storm from an old frontal boundary, like occurred with Alberto, is not an indication of an active hurricane season (the initial forecast is for an average season), but early season storms that form in the Caribbean, though, often signal that a busy hurricane season may occur. It's hard to tell.
And on Tuesday, May 22, 2012, analysis showed an area of low pressure located in the Gulf of Honduras just east of northern Belize. Satellite imagery showed showers and thunderstorm activity stretching from the western Caribbean northeastward across Cuba and into the Bahamas and northeastward from there into the open Atlantic. There is a possibility that tropical storm Beryl can form by the weekend or next week. But what is sure is that there is more rain forecasted for Belize.
It's that time of year to start tuning into the Weather Channel and looking towards the Caribbean skies, but no need to stress out too much. Here are some great images caught over the weekend from Belizeans across the country: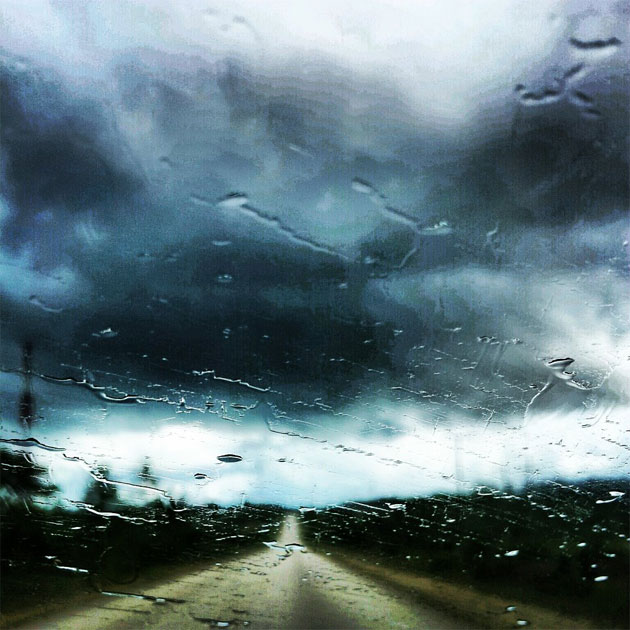 Rain in San Ignacio Town, Cayo (Pic by Joris Hendrik)

Rain in Southern Belize (Pic by Kevin Mendez)
Rainbow clounds in San Pedro, Ambergris Caye (Pic by Elbert Greer)
Purple Rain in San Ignacio, Cayo (Pic by Victor Moreno)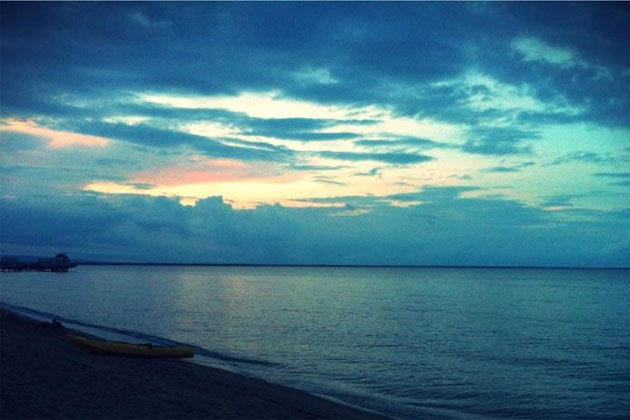 Storm at Hopkins, Dangriga (Pic by Ishmael Quiroz)
A stormy sunset in San Pedro (Pic by Clive Welsh)
---
Alberto in Historical Context
The first named storm of the 2012 Atlantic hurricane season is here. Tropical Storm Alberto formed this afternoon off the coast of South Carolina on May 19, 2012. Alberto is one of only three Atlantic tropical storms to form in May in the past 31 years. The others were Tropical Storm Arthur of 2008, and Tropical Storm Arlene of 1981. There was also a subtropical storm Andrea that formed in May of 2007.  
Eastern Pacific Hurricane Season Also Begins Early
Bud is the second named storm to form in the Eastern Pacific in 2012–Tropical Storm Aletta, which formed on May 15, was the first. Bud's appearance on May 21 marks the earliest date since record keeping began in 1949 for formation of the season's second named storm. The previous record was set in 1984, when the second named storm formed on May 29. If Bud ends up making landfall in Mexico as a hurricane, it would be only the second Eastern Pacific May hurricane on record to hit Mexico.