Belize City businessman Bert Vasquez has been charged for the murder of 13-year-old Jasmine Lowe this afternoon at the Magistrate's Court in the town of San Ignacio, Cayo. This single charge was read today, Wednesday, June 20, 2012, as thousands of Belizeans gathered outside the San Ignacio Police Station demanding justice for the lost life of an innocent girl.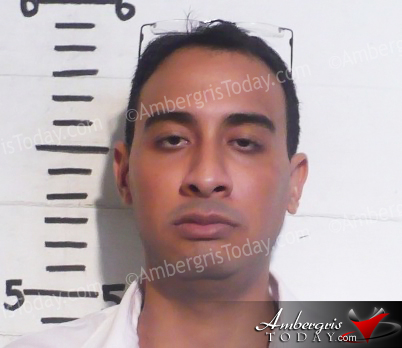 Jasmine Lowe was found dead on June 6, 2012, in an advanced state of decomposition after she had gone missing a few days before. On Monday, June 18, 2012, police detained Bert Vasquez after at least five minor females came forth at the San Ignacio Police that he had offered them money and attempted to lure them into his vehicle.
After the police detained Vasquez, a search of his vehicle produced human hair and a ring which Jasmine's mother, Marisol Jasmine, later positively identified as being for her daughter, a gift on her 13th birthday in April.
Since early morning a very large crowed, that grew in size as the day progressed, organized a peaceful demonstration outside the San Ignacio Police Station knowing that Bert Vasquez would appear in court. The crowd demanded justice and asked the police to relinquish Vasquez into the hands of the people, wanting to take the matter into their own hands. Fearing uproar from the gathering, members of the riot squad were summoned and the area was placed under maximum security by the police department; luckily the demonstration proved to be a peaceful one.
"It is an emotional event as friends, family members and supporters have been expressing their disgust." – comment from protest attendant.
Burt Haylock Vasquez has been charged and arraigned in court for one count of murder in relation to the death of Jasmine Lowe. He has been remanded into custody until August 14, 2012. As it relates to the complaints relating to the other young girls, Vasquez will be arraigned on those on Thursday, June 21. (More on this case as police release more information).