On Saturday, September 15, 2012, five Central American nations – Costa Rica, El Salvador, Guatemala, Honduras, and Nicaragua – celebrated 191 years of independence. On this day in 1821, Central American notables accepted a plan drafted by Mexican caudillo Agustín de Iturbide that declared the five nations free from Spain. On this day in Central America most people celebrate their independence with a day off from school and work, full of parades, picnics, parties, and patriotism.
Here in San Pedro, the Town Council was very successful in organizing a Central American Night what was celebrated at Central Park during the evening on Saturday, September 15. This was the first annual celebration held on the island in honor of the independence of all our Central American brothers and sister. In the mix was also Mexico that held its independence day festivities a day after, September 16.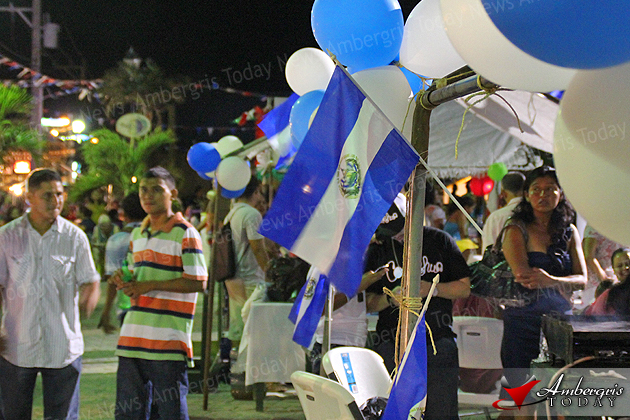 It was a celebration with lots of food and drinks traditional to each country, music and dance. Booths were set up for each country at Central Park and the public was free to more around and have a taste of everything Central America. San Pedro Mayor, Daniel Guerrero stated that he was very happy and proud to be celebrating along with residents of Central America that have called San Pedro and Belize its home.
With a couple ambassadors and dignitaries from our neighboring countries, visitors and island residents enjoyed an evening of brotherly love and celebration of freedom all night long.
Delicious Salvadoran Food Prepared at Central American Night