The San Pedro Police and Fire Departments were called to the scene of a fire at the Boca del Rio Park last night at 12a.m. on Wednesday, October 16, 2012, where they came across one of the beach palapas engulfed in flames. Firefighters immediately extinguished the blaze that almost completely destroyed the structure. The fire did not pose any threat to other structures as it was in an open area of the park by the beach. Police suspect arson as the palapa has no running electrical wires that can spark a fire and investigations into the matter continue.
San Pedro Mayor, Daniel Guerrero, called into the Good Morning San Pedro Morning Show on Reef TV this morning to express his frustration into the matter and asked residents to report any suspicious activities in the area that can lead to the arrest of the vandal(s) who burnt down the palapa.
    
Mayor Guerrero expressed his frustration with this act of vandalism and promised the community of San Pedro that he will meet with the San Pedro Police Department to create a plan to start a hard-hitting campaign against crime on the island. He also mentioned that he will schedule a community meeting so that residents can address their concerns and issues, hoping that island residents can also be part of the solution towards positively alleviating crime on the island.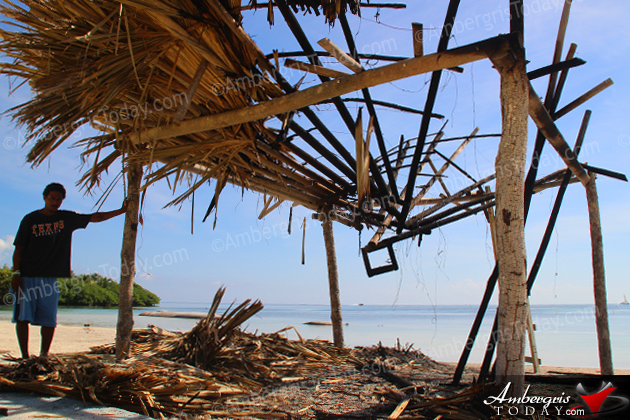 Click Here for More Pictures on Ambergris Today Online