Approximately 325 children from around the country attended the 3rd Annual Spirit of Christmas Concert held on Saturday, December 15, 2012, at the Bliss Center for Performing Arts in Belize City. The event is hosted by Special Envoy for Women and Children, Mrs. Kim Simplis Barrow, especially for children with disabilities and children living in childcare institutions.
This year's attendees included residents of Hopewell House, King's Children's Home, Hossana House, Dorothy Menzies Childcare Center, Liberty Children's Home; and students of Stella Maris School and the Patsie Brownie Special Education Center in Orange Walk.
The children were treated to two hours of entertainment with performances by Melonie Gillett, Elle Marie, Wilson Grinage, the Futuristic Marching Band, Ms. Independence Day Jr., Abigail Castellanos, Himanshi Chadwani, Nu Generation Dance Group, and Ascenthium. Additional entertainment was also provided by Ozzie the Clown, Santa Claus, as well as Snow White and Dora the Explorer mascots.
During the ceremony, Mrs. Kim Simplis Barrow handed over gifts to each institution in attendance. The home managers and principals also received a personal gift as a token of appreciation for their hard work running the homes and schools, while all the children in attendance received a wristband with a positive message and at the end of the show, their snack and juice.
The Spirit of Christmas Concert is held annually for the residents of the childcare institutions in Belize. These children for various reasons are away from their family during the holidays and the concert serves of a means of instilling within them the festivity of the season. This year's event was sponsored by the LifeLine Foundation, Love TV, McNab Designs, Olivera Rusu Photography, Mirab Store, NICH/ICA. The show was broadcast live on Love TV.
Mrs. Barrow thanks all those performers and sponsors who contributed to the show's success and wishes all Belizeans a Merry Christmas and a Happy New Year!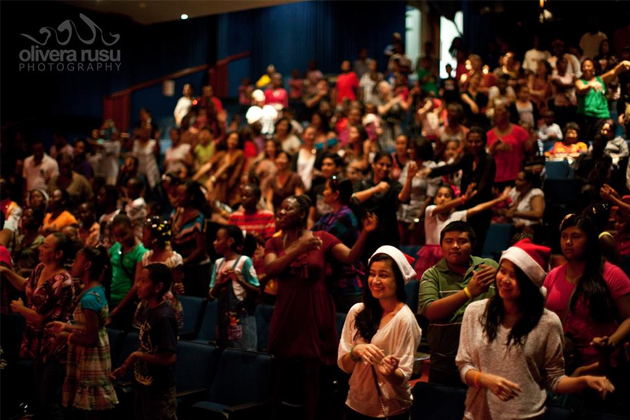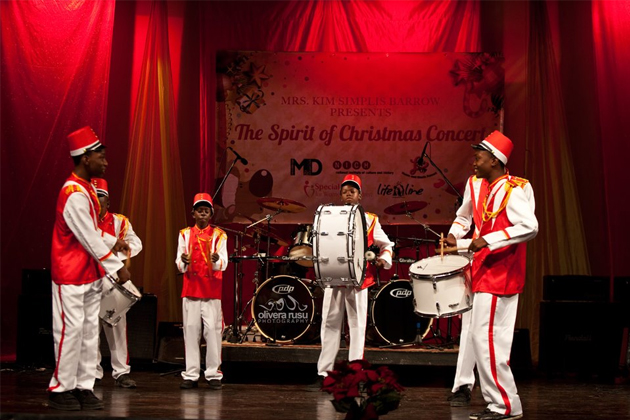 Stella Maris Futuristic Marching Band performs a Christmas medley
Ozzie the Clown and friends entertain
Nu Generation Dance Group 
Himanshi Chadwani performing a Hula Hoop Dance
Wilson Grinage singing Christmas carols
Lifeline Directors handing out snacks
Children receiving their snack after the concert