BELIZE CITY, Belize (AFNS) – An Air Force surgeon deployed here performed surgery on a 4-year-old Belizean boy May 2, to improve the usability of the boy's hand.
The boy, Isai Carrillo, underwent surgery Thursday, May 2, 2013, to correct syndactyly, otherwise known as hand fusion, in his right hand. The surgery took three hours and consisted of separating the fused unit into fingers using skin grafts from his abdomen. The hand that was once fused now has three fingers.
This operation will give the boy more of a pincher mechanism, said Lt. Col. Matthew Talarczyk, a plastic surgeon from Wright-Patterson Air Force Base, Ohio.
"It could mean having ease opening up a door," Talarczyk said. "(It will help with) very little things that can mean a lot in terms of functioning."
Talarcyzyk and his surgical team at the plastic surgery clinic here performed the operation as part of U.S. Southern Command exercise, New Horizons. New Horizons gives U.S., Canadian and Belizean service members an opportunity to train jointly in an exercise setting to prepare for future challenges. This is not only an opportunity for the Belizean boy, but for the team conducting the surgery. (Click Here for Video of the operation procedure)
"We are lucky to be working in partnership with the Belizean medical community helping to care for these children," Talarczyk said." (We) help them with very simple operations, but make a lifelong impact."
Mercedes Carrillo, Isai's grandmother, was thrilled the boy underwent the surgery.
"I'm feeling happy because I know they are working with our baby," she said. "It's a good job that you are doing, and I appreciate that. I feel so thankful in my heart.
"I want to see something good in his life," she continued. "I know he will appreciate it."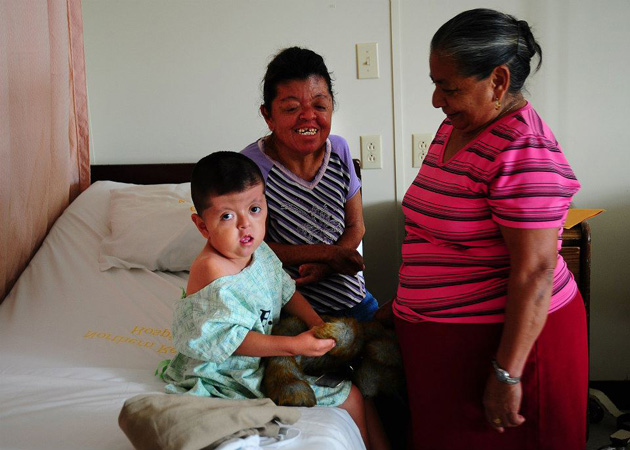 The New Horizons exercise began April 1 and is scheduled to conclude June 30. The exercise also sponsored the construction of several classrooms throughout Belize. – by Capt. Holly Hess – 12th Air Force (Air Forces Southern)
Click Here for More Pictures on the New Horizons Project in Belize Facebook Page