Miss Belize and recently crowned Miss Costa Maya 2013 – Destinee Arnold has withdrawn from representing Belize in the upcoming Miss United Continent Pageant scheduled for September 14th in Guayaquil, Ecuador. When interviewed the 20 year old beauty ambassador, model , and sociology major stated that not only is she exhausted but if she is absent from school for the required two weeks of competition, she will not be able to meet her projected academic timeline.
 
"Our organization fully respects and supports Destinee's decision," stated pageant director, Opal Enriquez. "Though there is nationwide disappointment as we were hoping our champion would bring home another crown, as advocates for education we believe that Belize is fortunate to have a representative who has her priorities in order. I couldn't be more proud of her."
 
Destinee has released the following statement:  
 
"After much thought and careful consideration, I hereby announce that I will not be able to represent Belize in the upcoming Miss United Continent Pageant in Guayaquil, Ecuador on September 14th.
Within the past year I have received the honor of being crowned Miss Belize, Miss Ethnic World and Miss Costa Maya. Such prestigious accomplishments are more than any girl can dream of and I am now looking forward to some much needed rest and reflection. I feel it is the optimum time for me to take an exit from the pageant industry and focus on the pursuit of my academic dreams.  
By putting my education first, I am arming myself with what is essential in becoming a better representative for Belize and me in the future.  I take my job as a role model very seriously, I want to ensure that the young women of our country can always look up to their Miss Belize and know that we represent beauty of the mind, heart, spirit, in addition to physical attributes.
My academic achievements along with the scholarship I received from Miss Belize and the Ministry of Education, have afforded me the opportunity to study abroad in the upcoming year and I fully intend to take advantage of that.  In doing all of this, there will be no limit to what I can bring back to my beloved country.
 
 A very special thank you to all of my sponsors.  Not only for your financial support, but for your belief in my ability to represent our country with dignity, pride, honor, and beauty.
 
Thank you to my director Ms. Opal Enriquez for your guidance and support in all of my endeavors.  
 
To my family for all of you love and support, from the bottom of my heart, Thank you.
 
Lastly, to my sweet Belize and every Belizean at home and abroad.  Thank you for embracing me and showing me acceptance, love, support, and kindness.  This is not good-bye, because I will see you all later."

 
Destinee will be remaining in California in order to attend classes at California State University of Fullerton for the remaining of the year. As per pageant policy all official duties of Miss Belize within the country will be assumed by first runner –up ( KREM Television News Anchor) Maryam Abdul-Qawiyy,  until a new Miss Belize is crowned. Unfortunately, Maryam will not be able to replace Destinee in the upcoming competition in Ecuador due to a prior commitment.
First Runner-Up – Maryam Abdul-Qawiyy
Our representative for this competition will be 24 year old professional model Kimberly "Kimmy" Kamish. No stranger to pageants this broadcasting major and Dangriga town native was a finalist in Miss Panamerican in 2009 and represented Belize in the  Miss Intercontinental Pageant in Alecante , Spain in 2011. Kimmy is currently a print model and spokes model for popular brands such as Vans and Reebok and is known for her effervescent personality and warm heart.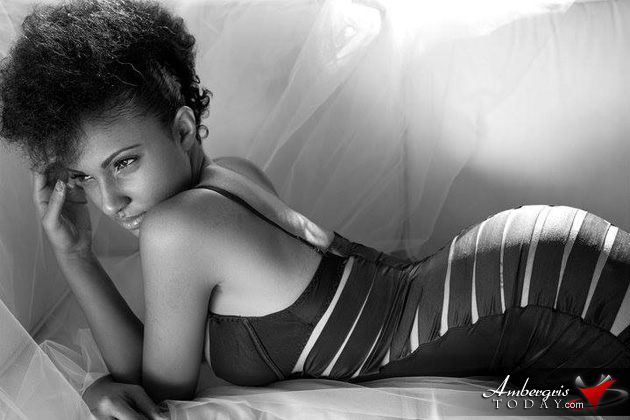 Kimberly "Kimmy" Kamish
Miss Belize – Queen of the Jewel would like to thank Kimmy and Maryam for their willingness to be available as we await Destinee's return.