– by Dorian Nuñez – Tropic Air has commenced its non-stop service between Roatan, Honduras (RTB) and Belize City's Phillip Goldson International Airport (BZE). Their inaugural flight took place on Wednesday, November 13, 2013, with a full flight that took its passengers to Roatan in just one hour.
Ambergris Today had the privilege of being on that inaugural flight to Roatan and enjoy the short and picturesque commute to one of our most beautiful and popular neighboring tourist destinations. Flights are initially three times a week but Tropic Air plans to increase this as demand warrants. Package and mail cargo service will also be available shortly.
Passengers from Roatan are able to connect to and from the many multi-daily non-stop international flights that Belize City has to offer (Los Angeles, New York, Dallas, Charlotte, Houston, Miami, and Atlanta among others). The Roatan flights also connect to Tropic Air's other international services to Cancun (Mexico), Flores (Guatemala) and San Pedro Sula in addition to its 11 domestic destinations within Belize.
Full flight from Belize to Roatan, Honduras on board Tropic Air's inaugural flight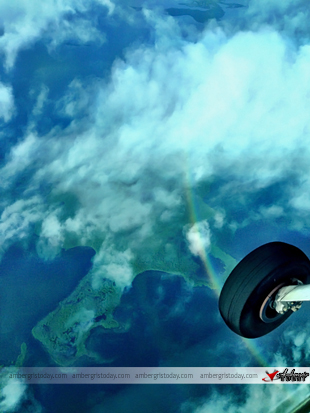 Scenic flight over atolls of Belize on route to Roatan, Hoduras
In addition to trade and commerce, this service also opens up many new opportunities for the tourism market, with hotels in both destinations already partnering up to offer double dip vacations, further diversifying the tourism offering of both Belize and Roatan.
The tourist community of Roatan is also very excited about this new connection with Belize. Speaking with various business owners (including hoteliers, restaurant & bar owners and tour operators) they expressed how happy they are and expect great things from this new flight. Both Roatan and Belize have much to benefit from the new flight. It is such an easier and more convenient way to connect with both destinations as many tourists are looking to visit Belize once in Honduras and vice versa.
Tropic's schedule between Belize City International and Roatan:
DEPARTS                              TIME              ARRIVES                        TIME             Days
Belize City Int'l (BZE)          4:15PM        Roatan (RTB)                    5:15PM        Wed, Fri, Sun
Roatan (RTB)                      7:00AM        Belize City Int'l (BZE)        8:00AM        Thur, Sat, Mon
ALL TIMES LOCAL
With the addition of Roatan, Tropic Air will serve 15 destinations in Belize, Guatemala, Honduras and Mexico.
The new service is bookable via the web at www.tropicair.com, via e-mail at reservations@tropicair.com, by phone at (501) 226-2012, by contacting any of our stations, or your friendly travel professional.
Flying over Roatan, Honduras via Tropic Air
Las Verandas Villas at Roatan, Honduras
'Life is a beach' in Roatan, Honduras
Local artisan shop in Roatan, Honduras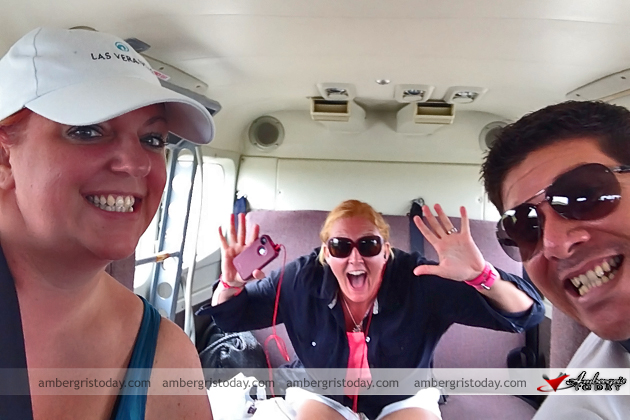 Happy travelers enjoy flight after a fun-filled trip to Roatan, Honduras