The San Pedro Turtles Rugby Football Club hosted its first rugby game in San Pedro, Ambergris Caye this past weekend on Saturday, August 25, 2017. It was the first of its kind on the island and the team was very excited to host and compete against the Kings Park Scorpions Rugby Football Club of Belize City.
Adrian Ryan, alongside Simon Gulak, have been coaching the San Pedro Turtles on the island since forming the team a couple months ago. They have been training several times a week at the Louise Sylvestre Sports Complex on Angel Coral Street.
San Pedro Turtles Rugby Football Club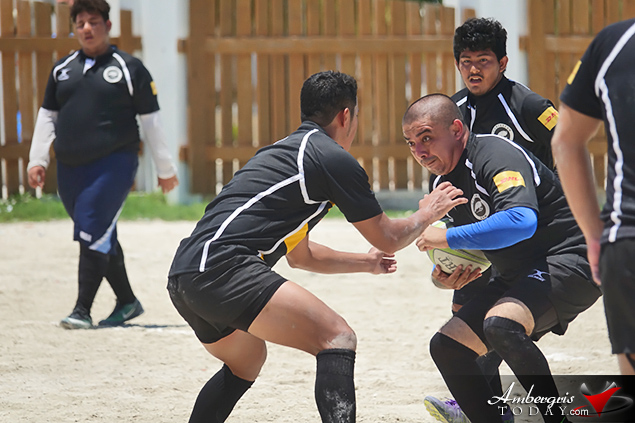 The match was the first inter-division rugby game Belize and San Pedro had seen. It is a huge milestone fro Rugby Belize which is now recognized by the Belize Olympic and Commonwealth Games Association. Tony Gillings of Rugby Belize has been working arduously in developing the sport in the country and has kickstarted various club around the country.
The match was an exciting one as it was interesting to learn a new sport. Even as a spectator it was intimidating to see the smaller teammates of the San Pedro Turtles match up against the much larger boys of the city Nevertheless, the island team's performance was phenomenal. They lost against the Kings Park Scorpions but won great experience from their first match.
Congratulations to the San Pedro Turtles and Rugby Belize for promoting and organizing these sporting events in Belize. Ambergris Today promises to keep the public posted on future rugby matches and help promote the sport on the island.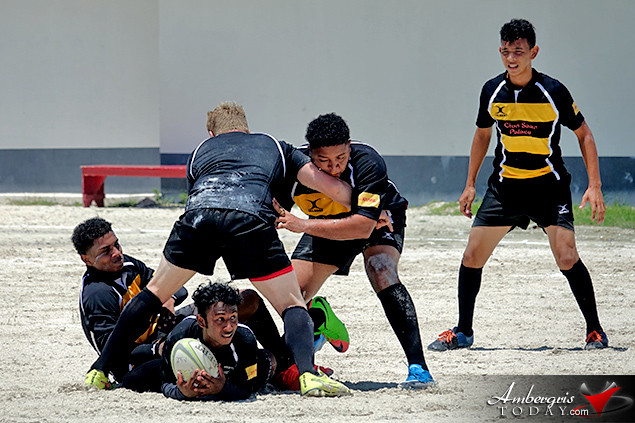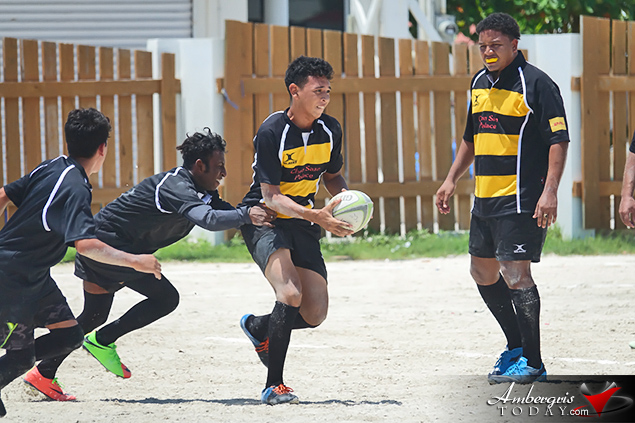 Kings Park Scorpions of Belize City
Tony Guillings Referee and founder of Rugby Belize with team captains