BELIZEAN ACCOMMODATIONS AMONG TRIPADVISOR'S TOP 2018 AWARDS IN THE WORLD AND CENTRAL AMERICAN CATEGORIES
Belize City, Thursday 8th February, 2018: The Belize Tourism Board (BTB) is pleased to announce once more that several Belizean accommodations have been recognized in this year's TripAdvisor's 2018 awards list, both at the World and Central American categories.
TripAdvisor is a travel planning and booking site, and its Travelers' Choice award winners were determined based on the millions of reviews and opinions collected in a single year from TripAdvisor travelers worldwide. In the 16th year of the awards, TripAdvisor has recognized 8,095 properties in 94 countries and eight regions worldwide.
The awards celebrate hotel winners in the categories of Top Hotels Overall, Luxury, Bargain, Small, Best Service, B&Bs and Inns, Romance, Family and All-Inclusive. In addition, a new "Value for Money" hotel award category was created this year. To qualify for this award, a property must have at least four stars and four bubbles on TripAdvisor, and offer annual nightly average rates that are at least 20 percent below the city average and cost less than $300 per night based on hotel prices available on TripAdvisor. The hallmarks of Travelers' Choice hotels winners are remarkable service, value and quality.
This year Coco Plum Island Resort ranked fourth in the Top 25 Small Hotel, 7th among the Top 25 Hotels for Romance and 9th on the Top 25 Hotels for Best Service in the World Category. Meanwhile, the Phoenix Resort in San Pedro, Ambergris Caye ranked 12th on the top 25 Luxury Hotels in the World Category and placed second on the Top Ten Luxury Hotels in the Central America category. Vanilla Hills Lodge in San Ignacio placed first in the top 25 B & Bs and Inns in Central America.
Several other Belizean accommodations were also among the top 25 Hotels for Best Service as well as the top 25 Hotels for Romance in the Central America Category.
The 2018 TripAdvisor's Awards List are as follows:
TOP 25 LUXURY HOTELS – WORLD
The Phoenix Resort – (ranked 12th)
TOP 10 LUXURY HOTELS – CENTRAL AMERICA CATEGORY
The Phoenix Resort – (ranked 2nd)
TOP 25 HOTELS FOR BEST SERVICE – WORLD and CENTRAL AMERICA CATEGORY
Coco Plum Island Resort – (ranked 9th ,World and 1st for Central America category)
Hamanasi Adventure and Dive Resort, Hopkins – (ranked 5th, Central America category)
The Phoenix Resort, San Pedro – (ranked 6th, Central America category)
Pelican Reef Villas Resort, San Pedro – (ranked 7th, Central America category)
Xanadu Island Resort, San Pedro – (ranked 10th, Central America category)
Athens Gate Beach Resort, San Pedro – (ranked 12th, Central America category)
Belizean Dreams Resort, Hopkins – (ranked 13th, Central America category)
Sleeping Giant Lodge, Belmopan – (ranked 15th, Central America category)
TOP 25 HOTELS FOR ROMANCE – WORLD AND CENTRAL AMERICA CATEGORY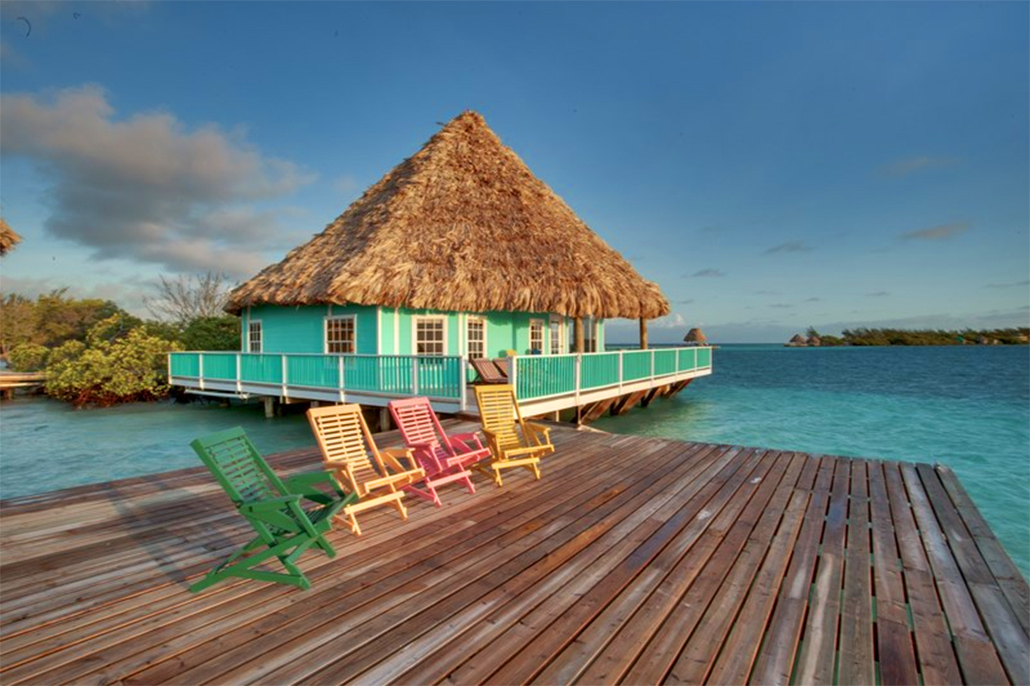 Coco Plum Island Resort – (ranked 7th, World and 2nd Central America category)
Sleeping Giant Lodge, Belmopan – (ranked 7th, Central America category)
Hamanasi Adventure and Dive Resort, Hopkins – (ranked 9th, Central America category)
Caribbean Beach Cabanas of Placencia – (ranked 11th, Central America category)
Belizean Dreams Resort, Hopkins – (ranked 12th, Central America category)
Colida Cabanas, Caye Caulker – (ranked 13th, Central America category)
Black Rock Resort, Cayo – (ranked 15th, Central America category)
TOP 25 SMALL HOTELS – WORLD AND CENTRAL AMERICA CATEGORY
Coco Plum Island Resort- (ranked 4th, World and 1st, Central America category)
The Phoenix Resort – (ranked 3rd)
Hamanasi Adventure and Dive Resort, Hopkins – (ranked 4th)
Xanadu Island Resort, San Pedro – (ranked 6th)
Chabil Mar Resort, Placencia – (ranked 8th)
Turneffe Island Resort, Turneffe Island – (ranked 18th)
Belizean Dreams Resort, Hopkins – (ranked 20th)
Sleeping Giant Lodge, Belmopan – (ranked 21st)
Gaia Riverlodge, Mountain Pine Ridge – (ranked 23rd)
TOP 25 B &Bs AND INNS – CENTRAL AMERICA
Vanilla Hills Lodge, San Ignacio – (ranked 1st)
The Inn at Twin Palms, Belmopan – (ranked 4th)
Amanda's Place, Caye Caulker – (ranked 19th)
Sea Dreams Hotel, Caye Caulker – (ranked 21st) 
TOP 25 HOTELS – CENTRAL AMERICA
Las Terrazas Resort, San Pedro – (ranked 8th)
Victoria House Resort & Spa, San Pedro – (ranked 9th)
TOP 25 HOTELS FOR FAMILIES IN CENTRAL AMERICA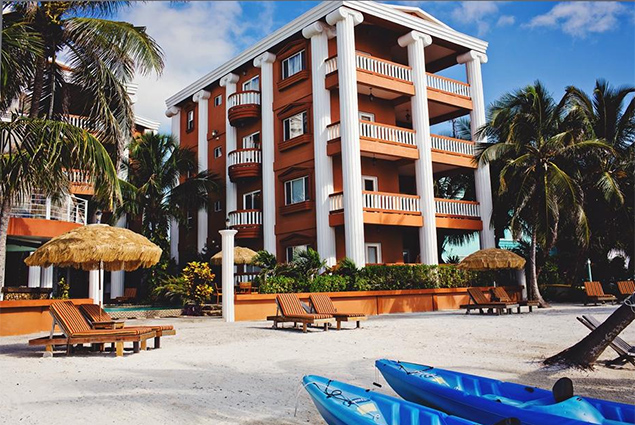 Athens Gate Beach Resort, San Pedro – (ranked 3rd)
Grand Caribe Belize Resort, San Pedro – (ranked 4th)
Grand Colony Island Villas, San Pedro – (ranked 9th)
Hol Chan Reef Villas, San Pedro – (ranked 18th)
TOP 25 BARGAIN HOTELS IN CENTRAL AMERICA
Tobacco Caye Paradise, Tobacco Caye – (ranked 15th)
TOP TEN VALUE FOR MONEY HOTELS – CENTRAL AMERICA CATEGORY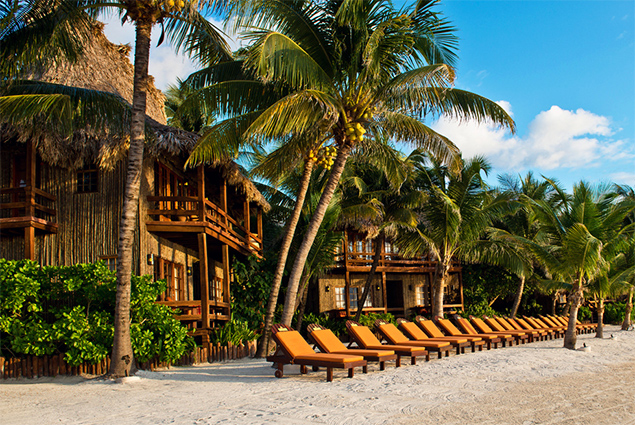 Ramon's Village Resort, San Pedro – (ranked 7th)
The BTB is delighted to congratulate all the awardees and reiterates its commitment to work very closely with stakeholders as strategic partners in marketing Belize as a Curious Destination. For further information on the Trip Advisor's 2018 Awards, please visit THE VERY BEST OF TRAVEL, Chosen by Millions of Travelers at https://www.tripadvisor.com/TravelersChoice