San Pedro ended 2014 with a bang! As 2014 was hours away of culminating, visitors and residents gathered around Central Park to bring in the New Year 2015 and watch a spectacular show of fireworks.
The San Pedro Town Council held its annual countdown at Central Park. Before the clock hit midnight, there were performances on stage by San Pedro's very own Rompe Raja Band and the San Pedro Dance Academy. Following their performances was Blackhenoh featuring Dale Wallace and music from Skynet Soundz.
Father David Mumba, from the San Pedro R.C. Church offered everyone a blessing for a bright upcoming year and Mayor Daniel Guerrero welcomed everyone to the event. He shared with everyone a few accomplishments that the Council reached in 2014, such as the paving of the northern road. Hon. Manuel Heredia, Minister of Tourism, Culture & Civil Aviation, also wished every one the best for the upcoming year.
To end the night, internationally known, DJ Jax from Miami, USA made everyone dance as the New Year approached. The San Pedro Town Council programed a spectacular 45-minute fireworks display to celebrate. Click here for more pictures of the evening.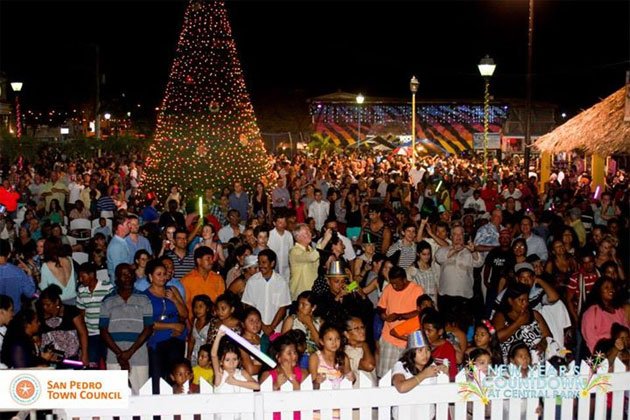 Central Park was packed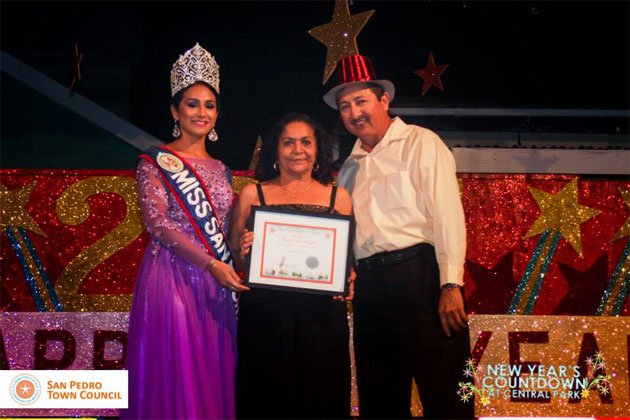 Special awards were handed out during the evening's ceremonies
Click Here for More Pictures of the Week on Ambergris Today Online