It had been under construction for some time now and everyone passing by kept wondering what was behind those giant walls. This past weekend Ambergris Today and invited guests were invited to a special pre-opening preview of what is behind those walls. It's an oasis along the busy streets of Coconut Drive – Diamond Lodge is the island's first Boutique Lifestyle Bed & Breakfast located on island of Ambergris Caye in Belize.
Situated just moments away from the hustle and bustle of San Pedro Town and the beautiful turquoise waters of the Caribbean Sea, Diamond Lodge features nine thought-fully furnished, luxurious rooms and one incredible penthouse. With a private pool, mini spa, fitness center and an in-house chef, it is a perfectly intimate escape for couples looking for a sunshine-filled vacation and larger groups looking for a place to call home for a special event, retreat or celebration.
Diamond Lodge entertained its guests during the elegant evening with food, drinks, live music and an art exhibit on Saturday, December 9, 2017. Their motto is "Diamond Lodge – where wellbeing is lifestyle".
Pen Cayetano Art on Display
During the opening preview, Diamond Lodge also hosted an Art Show by renown Belizean Artist Pen Cayetano. He featured some of his most recent work and was joined by his wife Ingrid in playing live music for the event. Cayetano's art was on sale during the evening and his work can also be seen at Belizean Art located at Fido's Courtyard.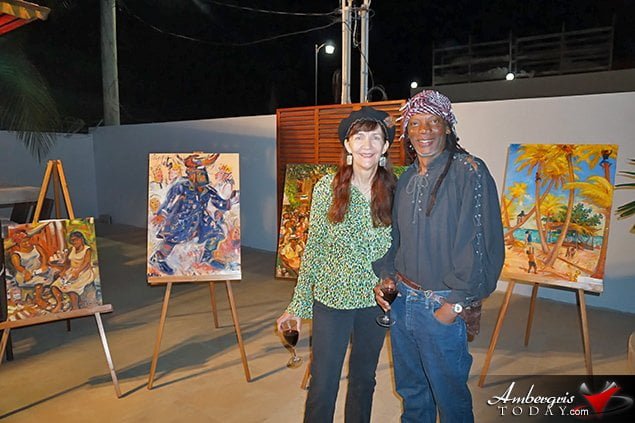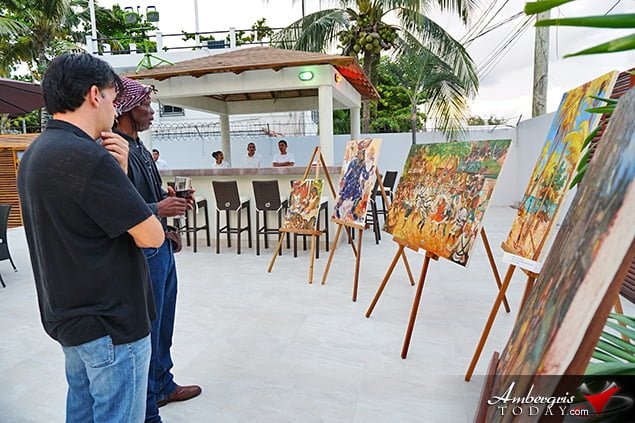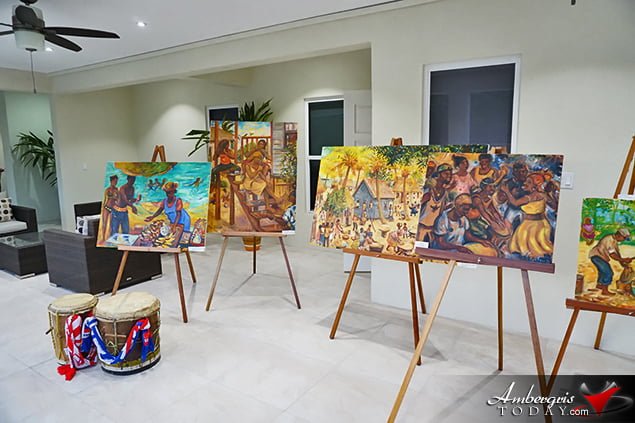 Pen Cayetano with Hon. Manuel Heredia Jr. Minister of Tourism and Culture
Click Here for More Social Scene Posts on Ambergris Today Online